PSU Adds Katshir to 2018 Class
Penn State added another commitment on Thursday, this time picking up the first linebacker in the Class of 2018. Learn more!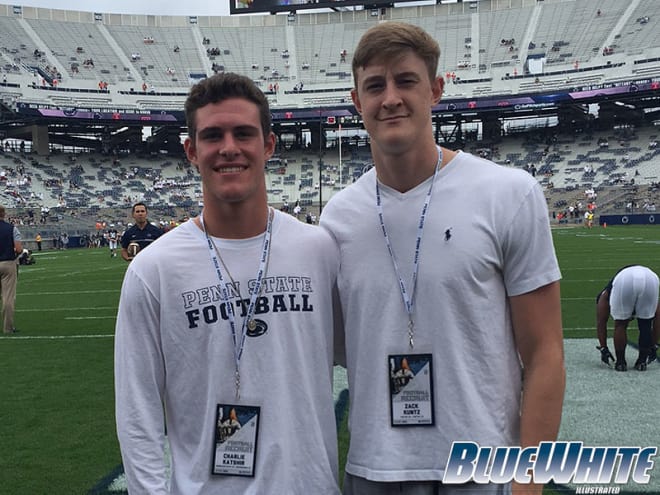 Signing Day may only be a day old but Penn State is already adding to its Class of 2018, as Mechanicsburg, Pa., native and Cumberland Valley linebacker Charlie Katshir officially ended his recruitment on Thursday.
Since picking up an offer from the coaching staff back in July, it's been no secret that the Nittany Lions were in a good position. But after five unofficial visits, the most recent of which was this past weekend, Katshir decided to make it official, verbally committing to James Franklin and his coaching staff.
Since last spring, Katshir has earned five total scholarship offers. Aside from Penn State, Pitt, Rutgers, Virginia and West Virginia all made a push. He visited both Pitt and West Virginia this season, but it always felt as if the Nittany Lions were the team to beat. One thing that certainly helped is the fact that Katshir is close friends with four-star tight end and future teammate Zack Kuntz.
"I couldn't be happier for him," Katshir said, referring to Kuntz's commitment to Penn State. "That's great for him, especially with it being so close to home. I know his parents wanted to be able to see him play as much as possible. I'm really happy for Zack. He'll do great there."
This past season, Katshir led Cumberland Valley to a 9-4 record. Playing wide receiver on offense, he totaled 38 receptions for 524 yards and six touchdowns. On defense, he racked up 74 tackles and three interceptions playing safety.
A three-star prospect, he's currently the 20th-ranked outside linebacker and the 10th-ranked prospect in Pennsylvania for the Class of 2018.
Blue White Illustrated will have much more on Katshir's commitment in the coming days.