Four future Nittany Lions make updated Rivals250
The updated Rivals250 was released Tuesday, and although there weren't many changes for the players that are currently committed, there are a few things to know when it comes to some of Penn State's targets in the class.
Just like the previous list, the Nittany Lions still have four committed players part of the Rivals250. The order wasn't changed much either, as OL Drew Shelton (No. 124) is still the top overall commitment, followed by Ath. Mehki Flowers (No. 138), WR Kaden Saunders (No. 161) and Ath. Ken Talley (No. 200). Talley did move down 22 spots, more than the rest of the committed players, but there were also 24 new additions to the list overall, which is a major reason why we see a bigger slide for him compared to the players higher up.
Not a subscriber? Join us with our FREE 30-day premium trial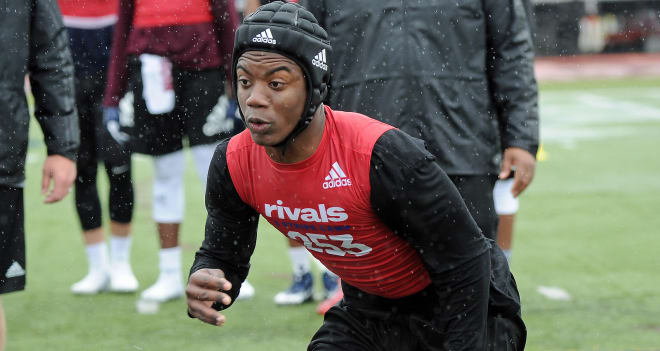 Check out the complete Rivals250 list here
Overall, the Nittany Lions have offered 135 additional prospects that have yet to end their recruitments. There are four prospects in the top-50 to keep a close eye on, beginning with five-star LB Shawn Murphy at No. 19 overall. DE Dani Dennis-Sutton (No. 25), LB Jaishawn Barham (No. 45) and Saf. Keon Sabb (No. 50) have also been on campus previously. Texas QB Cade Klubnik, who has a close relationship with Mike Yurcich, moved up 106 spots to No. 40 overall. Other notable players within the Rivals100 include QB A.J. Duffy (No. 81), OL Carzon Hinzman (No. 82), Saf. Myles Rowser (No. 86), DE Enai White (No. 90), OL Tyler Booker (No. 92) and OL Jacob Allen (No. 97).
The majority of the targets Penn State is after sit between 101-250. Running backs George Pettaway (No. 112), Nick Singleton (No. 126) and Omarion Hampton (No. 129) all sit within the top 150. OL Gunner Givens is now in that group, too, after falling 94 spots to No. 146.
One of the newest members to join the Rivals250 is DE Samuel Okunlola from from Thayer Academy in Massachusetts. Adam Friedman and other members of the staff were impressed with Okunlola when he participated at The Show at IMG Academy.
"Okunlola is an impressive physical specimen with improving technical skills," Friedman said. "After seeing him at an event in Florida earlier this year, our team of analysts really liked his size, athleticism, flexibility and hand techniques. It will be important to get more points of evaluation on him as the process continues."
Pennsylvania prospect Ryan Brubaker also joined the Rivals250 at No. 149 overall. The Cocalico prospect doesn't hold an offer from Penn State currently, but he has seen his list of schools grow substantially in recent months.
Rivals250 Prospects with a Penn State Scholarship Offer